In Remembrance of Vernon Dutcher

Vernon Dutcher
Date of Death: 08-08-2022
Funeral Service : 08-12-2022
---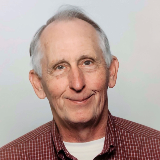 Vernon Dutcher, 84, of Camden Point, MO passed away, August 8, 2022.
Vernon grew up primarily in Kansas City and many will know him as "Bucky". Their small family did spend time in several other states, and he loved to tell the stories of those travels. After high school he served in the U.S. Army and was stationed in Germany where he met his forever girl Ursula. They were married in Germany and returned to Kansas City where they made their home.    
Vernon spent 35 years with TWA as an instrument mechanic and that employment allowed them all to travel, especially to Germany! Vernon and his bride of 62 years Ursula raised three children who gave them eight grandchildren to spread happiness with. Christina Leape (Stephen) and Courtney and Katelyn, Kurt Dutcher (Valerie) and Zoey, Zachariah and Christian (CJ) and Keith Dutcher (Ilona) and sons Christopher, Joshua and Jonathan. He was preceded in death by his mother, Alma Denham, his father Vernon Dutcher and his son Keith L. Dutcher. 
You never met Vernon without a friendly smile, and he enjoyed his children and grandchildren, spending time with them boating and skiing at the lake, snow skiing, helping 5 of the boys to obtain the rank of Eagle Scout, attending music concerts and sports activities. Vern was very active in his church and was a founding member of Our Savior Lutheran Church. His faith was always with him, and you knew him as a Christian by his actions. As a young man he attended Our Savior on Rainbow Boulevard in Kansas City where he was a member of the Walther League, and he had many lifelong friends from those beginnings. 
An adept handyman, he enjoyed building and fixing all manner of things and spent a lot of time wielding a shovel. Always a jokester with his poems and "dad"ism's he had a comeback for most anything. Someone told me that when Mr. Dutcher spoke, you should listen as there was great wisdom in what he had to say, although he used those words sparingly. He was truly a joy to be around, and his memories will always leave a smile on our faces. 
Memorial Service: 6:30 p.m. Friday, August 12th at Our Savior Lutheran Church in Platte City with visitation one hour prior to the service.
Arrangements, Hixson-Klein Funeral Home. 

Donations may be made to Our Savior Lutheran Church.
Tweet
Share
Link
Plus
Pin
---