In Remembrance of Tim Morey

Tim Morey
Date of Death: 09-12-2022
Burial: Allen Cemetery
Funeral Service : 09-16-2022
---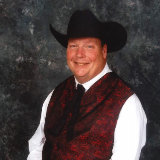 Here is the link to the live stream of the service: https://youtu.be/Pf0DCO4zTuQ
Timothy "Tim" Ray Morey, Sr., 63, of Empire Prairie, went to be with the Lord on Monday, September 12, 2022.
Tim, the son of George "Inky" Leroy and Shirley Jeanne (Miller) Morey was born December 7, 1958, in St. Joseph, Missouri. His parents preceded him in death.
On October 24, 2009, Tim was united in marriage to Janet Lynn (Allgaier) Parton.Tim was a third-generation auto body shop repair man. At a young age he followed his father and uncles to work at various body shops. A couple of body shops he worked at were Karle Carriage Works in St. Joe and Pettijohn's in King City. Tim also worked for a while at Varco-Pruden Buildings and Altec. Later he started his own body shop, Empire Body Shop in King City and then relocated it to a shop at his home. Tim said he painted everything from tap shoes to airplanes. He had a love for painting and it was his favorite part of body shop work. Tim worked many years as a doorman, bouncer and bartender at the Buffalo Bar in St. Joe. After his marriage to Janet the Lord gave Tim a dream to open a "Country Store" and in 2018 they opened Prairie Specialties LLC in a renovated outbuilding at their home.
Tim had a love of animals, especially Percheron Draft Horses which he raised for several years. He also loved having chickens.
He was a member of Turning Point Church of the Nazarene St. Joe. Growing up his family was involved with Maxwell Heights Presbyterian Church and recently he was involved with his wife Janet at the Gower Christian Church.
Tim is survived by his wife Janet Morey, King City, MO; sons, Tim (Jessica) Morey, Kansas City, MO; Josh Morey, Maryville, MO; step-daughter Brooke (Jarret) Taber, Gower, MO; grandchildren Madeline (fiancé Jeremiah Olson) Mackenzie (fiancé Chase McCormick), Paige, Olivia, Koda, Lillian, Hope, Levi Morey, Eliza and Joseph Taber; brother, Rev. George L. (Norma) Morey St. Joe; uncles, Rev. Dennis (Margaret) Morey Cedar Rapids, Iowa and Dan (Carol) Miller Gatlinburg, Tenn.
Visitation: 6:00-8:00 p.m. Thursday, September 15th at the Gower Christian Church
Funeral Service: 11:30 a.m. Friday, September 16th at the Gower Christian Church.
Burial: Allen Cemetery, Gower, MO
Arrangements by Hixson-Klein Funeral Home, Gower.

Tweet
Share
Link
Plus
Pin
---