In Remembrance of Terry L. Nash

Terry L. Nash
Date of Death: 09-28-2019
Burial: Hebron Cemetery
Funeral Service : 10-02-2019
---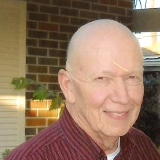 Terry Lee Nash, 74, of Edgerton, MO passed away September 28, 2019.
He was born on July 16, 1945 to Everett E. and Hilda Lawanna (Masoner) Nash in Independence, MO. Terry grew up in Edgerton, MO and in 1963 he graduated from North Platte High School. He then served his country in the U.S. Air Force during the Vietnam Conflict as a Staff Sergeant. 
He spent his career in the architectural hardware industry. He worked with Louisiana Mississippi DHI where he served as past President and past Treasurer. Terry was also a consultant and specification writer for architects. 
Terry was a member of the American Legion Post #445 in Edgerton. He was also a past President of Immaculate Conception Parish School Board in Louisiana and attended Mt. Zion Baptist Church in Edgerton, MO. He enjoyed camping, fishing, hunting and golfing.
He was preceded in death by his parents.
Terry is survived by his wife Jessica Nash; children, Jeff Nash and wife Elvira, Amber Brandon and husband Dave, Lori Nash (B.J. Ellitt) and Charles Nash and wife Kaitlin; step children, Melissa Frye and husband James and Robyn Dickerson; grandchildren, Daria Daigle, Willis Rivers, Tyler Brouillette, Megan Nash, Brandon Ellitt, Benjamin Ellitt, Morgan Nash, Amanda Nash, Caitlin Brandon, Sarah Brandon, Jared Nash, Jeffrey Nash, Gabriel Brandon and Justin Nash; great-grandchildren, Aiden Rivers, Adalyn Fayard and Anthony Nash; sisters, Geraldine Ross and Sharon Nash Riddle and husband Gary; nephew Chris Baxter; other relatives and many friends.
Funeral Services: 11:00 a.m. Wednesday, October 2nd with visitation from 10:00-11:00 a.m. all at Mt. Zion Baptist Church, Edgerton, MO
Burial: Hebron Cemetery, Gower, MO
Donations may be made to St. Jude's or St. Joseph's Indian School. 
 Arrangements by Hixson-Klein Funeral Home, Edgerton, MO

Tweet
Share
Link
Plus
Pin
---