In Remembrance of Ronnie Brandt

Ronnie Brandt
Date of Death: 04-07-2023
Funeral Service : 04-15-2023
---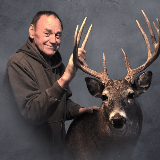 Ronald "Ronnie" Edward Brandt, 73, of Platte City, MO passed away, April 7, 2023.
He was born in Leavenworth, Kansas, to Betty Jean Todd Brandt and George Leonard Brandt. He left his earthly home to go to the big fishing hole in Heaven on his 73rd birthday on April 7, 2023. 
He is predeceased by his parents, sister Vicky Talbott, Uncle Joe Todd, Aunt Kathryn and Uncle Charles Moses, father-in-law Raymond Martin, brothers-in-law John Martin, Claude Evertson and Bill Peek. 
He leaves behind his loving wife of 52 years, Sharon Brandt, and sons Barry (Bridget) Brandt, and three grandchildren, Cason, Bowen and Brea Brandt of Smithville, MO, and Mike (Jillian) Brandt of Durant, OK, and sister Kathy (Dan) Young, his five Fox sisters-in-law and their husbands, Penny Evertson, Vicky (George) Fugett, Nancy Peek, Patti (Jerre) Blankenship, and Liz (Randy) Canole, and brothers-in-law Buddy (Sheila) Martin and Kevin Martin, his very special mother-in-law Thelma Martin, and many nieces and nephews, friends and extended family. 
He was an outdoorsman and sportsman and his happiest days after retirement were fishing with his son, Barry, at Smithville Lake or on the Missouri River. They made many Facebook live fishing videos and his favorite catch phrase was "Fish On". He loved to deer hunt, fish, and mushroom hunt with his friends and family more than anything in the world. Back in the day he was a big coon hunter with his favorite coon hound, Ben. Many people have enjoyed Ronnie and Barry's famous fish frys and they had guests from all over the state attend. He could always be found at the Platte County Fair enjoying the demolition derbies, and especially enjoyed watching if Barry and some of the nephews were running in them. 
He loved his grandchildren with all his heart and attended every track and field, wrestling, baseball, soccer, football, dance, and gymnastics event. He had many wonderful deer hunting adventures with his oldest grandson and one of things that Cason enjoyed on his trips was eating his Papa's famous jerky. Ronnie was a graduate of Weston High School and a State wrestling champion in 1968. One of his proudest days was when his grandson Bowen started wrestling. Ronnie was one of Bowen's best wrestling partners, and he allowed Bowen to put him in multiple headlocks. He loved his Princess Brea and he allowed her to fix his hair up with bows and put makeup on him. 
Ronnie retired from the Laborers Local #264 in 2000. His first job was helping build the Kansas City Airport. He also helped with the construction of Worlds of Fun, the RLDS Temple, the New York Life Building, Kansas City One Place, and helped with the renovation of the Muehlebach Hotel. His last job was working on remodeling Union Station. 
A Celebration of Life will be held on Saturday, April 15, 2023, at the Mack Myers/4-H Building at the Platte County Fair Grounds at 12:30 p.m. Family will receive visitors from 12:30 – 1 p.m. Service following. Everyone is invited to the fish fry to commemorate his life immediately following the service. The Platte County Fairgrounds is located just off I-29 at Exit #20, in Tracy, MO. 
In lieu of flowers, the family suggests donations to the First Christian Church of Ferrelview.

Tweet
Share
Link
Plus
Pin
---