In Remembrance of Roger L. Vassar

Roger L. Vassar
Date of Death: 06-13-2019
Burial: Missouri Veterans Cemetery
Funeral Service : 06-28-2019
---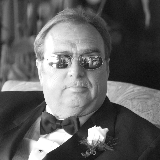 Roger Lowell Vassar, 69, passed away on Thursday, June 13 at his home in Trimble, Missouri.
He was born September 15, 1949, the 2nd oldest of 5 children to John J Vassar and Eva B Vassar of Kearney, Missouri. He graduated from Grandview High School, Grandview, Missouri in 1967 where he excelled at wrestling and playing the trumpet. Roger proudly served his country in the US Army from 1969-1972. His time in the Army included: a tour in Vietnam with the 25th Infantry and 1st Air Calvary that resulted in numerous honors and decorations including two purple hearts and a bronze star for valor; and a year in Germany.
He worked in restaurants and convenience store management. He enjoyed cooking, fishing, camping, telling jokes and loved his faithful cat, Kato.
He was preceded in death by his father John Vassar and brother Steven Vassar.
Roger is survived by his four children Kristina Renae Rihela and husband Rodney (Phoenix, AZ), Stephanie Gale Spendlove (Colton, CA) , Anthony Lowell Vassar and wife Vanessa (Vail, AZ) and Jessica Lee Arthur and husband Sean (Reno, NV); their mother Windon Lee Hamilton (Reno, NV); grandchildren Sydney, Kyle, Hayden, and Leila; his mother Eva Vassar; brothers Bill and Wayne Vassar, sister Janice Swalley; numerous nieces and nephews, other relatives and many friends. 
Graveside Service with Military Honors: 1:00 p.m. Friday, June 28th at Missouri Veterans Cemetery, Higginsville, MO
In lieu of flowers, please consider a donation to the Wounded Warrior Project.  Please click here  https://support.woundedwarriorproject.org/default.aspx?tsid=7792&ovr_acv_id=2703

Arrangements by Hixson-Klein Funeral Home, Gower

Tweet
Share
Link
Plus
Pin
---