In Remembrance of Robert Lee Ray

Robert Lee Ray
Date of Death: 12-30-2018
Funeral Service : 01-05-2019
---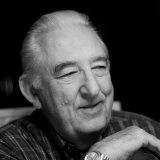 Robert Lee Ray, 79, of Dearborn, MO passed away on December 30, 2018.
Bob was born on September 4, 1939 to John Robert and Mary Lee (Grable) Ray in Dearborn, MO where he grew up and graduated from Dearborn High School. He received a Bachelor of Science in Animal Husbandry from the University of Missouri, Columbia. 
 On September 5, 1965 he was united in marriage to Sonia Frakes. During their marriage they lived in Marshalltown, IA; Dearborn, MO; Ottumwa, IA; Marshall, MO; and returned home to Dearborn in 2004. Sonia passed away on May 7, 2014.
Bob had a strong sense of community and civic duty as evidenced by his involvement in and dedication to many local organizations. Most significantly, he was an active member of the Dearborn United Methodist Church where he served as an elder and trustee. Bob was elected in 2017 to the Board of Directors for Platte-Clay Electric Cooperative, continuing the legacy of his grandfather and father in representing rural communities. He was a member of the Dearborn Historical Society, Platte County Steam and Gas group, and was instrumental in the founding of the Dearborn Community Food Network. 
 Bob's career was spent in the meat packing industry with numerous Midwestern companies, and he retired from Cargill Foods in 2004. A certified pilot, Bob loved flying in his younger years and never lost his enthusiasm for aviation, passing the interest on to his young grandsons. He enjoyed traveling, fishing, combining fishing with traveling, square dancing, playing card games, and spending time with family and friends.
Bob was also preceded in death by his parents, and by his sister, Eloise Riley.
He is survived by children Robin L. Ray and husband Dan Hon, Evan T. Ray and wife Paige; grandchildren Noah Dunn, Calvin Ray Hon, Remmy Ray and Rory Ray Hon; AFS daughter Marisol Sevilla Shereck; his partner and companion Paula Barrows; other relatives and many friends. 
 Memorial Service: 2:00 p.m. Saturday, January 5th at Dearborn United Methodist Church, with visitation from 1:00-2:00 p.m. prior to the service.
Donations may be made to Dearborn United Methodist Church or the Dearborn Community Food Network. 
 Arrangements, Hixson-Klein Funeral Home, Edgerton.

Tweet
Share
Link
Plus
Pin
---