In Remembrance of Richard Mullins

Richard Mullins
Date of Death: 04-27-2019
Funeral Service : 05-02-2019
---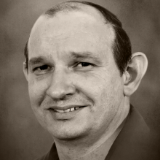 Richard Mullins, 79, of Smithville, MO passed away, April 27, 2019.
He was born on August 13, 1939 to Willard Albert and Luella Maude (Arnold) Mullins in Salem, NE. Richard grew up in Salem, Nebraska and graduated from Salem High School. He served his country in the U.S. Navy during the Vietnam War. 
 He worked for TWA for 34 years as a lead aircraft mechanic and a safety inspector. Richard was a member of the Smithville American Legion Post, the Masonic Lodge, and was active in the Smithville Senior Center where he had served as President.
Richard was preceded in death by his parents, brothers and sisters, daughter-in-law, Kathi Mullins.
Richard is survived by his children, David (Denise) Mullins, James Mullins, Catherine (Floyd) Clark, Jason (Gretchen) Mullins; seven grandchildren, Justin Mullins, Krista Lee, Ryan Mullins, Lucas, Ben, and Caitlynn Clark, Daniel Mullins, and Rainer Mullins; great-grandchildren; Jazmin, Alyssa, Dominic, Elisabeth, Isabella, Nate, Noah, Ella, Eli, Daiana and Erika; great-great-grandchildren, Jaxson, Alessandra, and Daniel; sisters, Mary Overfield and Darlene Chase; several nieces and nephews, other relatives and many friends.
Visitation: 6:00-8:00 p.m. Thursday, May 2nd at Hixson-Klein Funeral Home, Smithville, MO 
 Private Family Inurnment will be held at a later date.
Donations may be made to the Smithville Senior Center.
Tweet
Share
Link
Plus
Pin
---