Thomas "Jim" Pesco
Date of Death: 06-08-2019
Funeral Service : 06-21-2019
---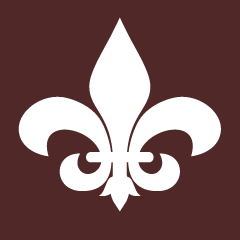 Thomas "Jim" Pesco, 51, of Kansas City, MO passed away, June 8, 2019. 
He was born on June 15, 1967 to George Bert and Nancy Delrose (Moyer) Pesco in Hagerstown, Maryland. Thomas grew up in Rockville, Maryland and graduated from Richard Montgomery High School. He then served his country in the U.S. Army.
On August 18, 2007 he was united in marriage to Rebecca Anderson. After their marriage they lived in Ferrelview, MO where they made their home.Tom "Jim" owned and operated Fountain Plumbing. He was an avid Cowboys and NASCAR fan and loved to grill.
He was preceded in death by his parents, an infant daughter Jennifer, his father-in-law Robert Witherspoon, and his aunt Audrey "Nina" Carpenter.
Jim is survived by his wife, Becky, of the home; children, Jessica Pesco and Gina Hughes, Mikey Pesco, Michael, Dylan, and Tyler Lawhorn and Mike Cline, Taylor Kogan, and Jesus Vazquez and many others he considered his children; brothers, Joseph and George Pesco and wife Judy; sisters, Candace Hatfield and Jimmy Bradshaw and Audrey Pesco; uncle, Tom "Pop Pop" Carpenter; mother-in-law Kay Witherspoon; his children's mother, Michele Apolito; several nieces and nephews, other relatives many friends. 
Visitation: 6:00-8:00 p.m. Friday, June 21st at Hixson-Klein Funeral Home, Smithville, MO with Military Honors at 6:00 p.m.

Donations may be made to Hixson-Klein Funeral Home in his memory.
---