Richard "Rick" Admire
Date of Death: 07-14-2021
Funeral Service : 07-14-2021
---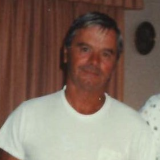 Richard "Rick" Allen Admire 71, of Agency, MO passed away July 14, 2021.
He was born on August 23, 1949 to William Kenneth an Edith Pearl (O'Dell) Admire in St. Joseph, MO. Rick attended Faucett High School and served his county in the U.S. Army.
On June 17, 1972 he was united in marriage to Peggy Jean Smith. After their marriage they lived in Agency where they made their home. Rick worked as a welder for the University of Missouri Power Plant. He was a member of the Local Union #83. 
He was preceded in death by his parents Kenny and Pearl Admire; his brother Jerry Wayne Admire; and son Brian Allen Admire.
Rick is survived by his wife of 49 years Peggy Admire; children Missy McClellan and husband Jim and Brad Admire; grandchildren Kaleb Admire, Lacie Fox, and Jimmy McClellan and wife Lucely; great-grandchildren Jose, Karagan, Presley, Delaney, and Brenzley; brothers Steve Admire and wife Cheryl and Bill Admire and wife Lynn; several nieces and nephews, other relatives and many friends,
No services will be held at this time.
Arrangements Hixson-Klein Funeral Home, Gower

---