Richard L. Gates
Date of Death: 03-20-2021
Interred: Allen Cemetery
Funeral Service : 03-24-2021
---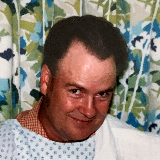 Richard Louis Gates, 81, of Gower, MO passed away March 20, 2021.
He was born on February 14, 1940 in Craig, MO to William Louis and Lou Fern (Stephenson) Gates. 
In 1958, he graduated from Plattsburg High School. On August 27, 1960 he was united in marriage to Ruth Auxier. They made their home in Gower. 
Richard started out farming like his father had taught him. A few years later, he became an auto mechanic, which would become his profession for the rest of his life. He enjoyed coon hunting, fishing, playing cards and working in his garden. 
He is survived by his wife Ruth Gates; daughter Ann (Dan) Wallace; son Dean Gates; grandchildren Dakota, and Nicole Wallace and Donnie Gates; brothers Ron (Phyliss) Gates, Jerry (Martha) Gates, Steve (Pat) Gates, and Greg (Denise) Gates; sisters Linda (Gary) Lister, Liz (Jim) Selle, Karen (Bob) Collier, and Joanne (Steve) Golding; brother-in-law Charles Auxier; sister-in-law Linda Auxier; several nieces, nephews, other relatives and many friends. 
The register book will be available from 9:00 a.m. – 1:00 p.m. Wednesday March 24th at Hixson-Klein Funeral Home.
Graveside Service: 2:00 p.m. Wednesday, March 24th at Allen Cemetery, Gower

---