Rayma Tyson
Date of Death: 07-18-2021
Funeral Service : 07-24-2021
---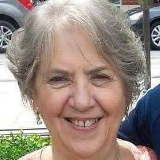 Rayma Sue Tyson, 75, of Smithville MO passed away on July 18, 2021 surrounded by family at the Saint Luke's Hospice House in Kansas City Missouri. 

She was born on June 26, 1946 in Smithville Mo to Earl Ray and Wilma June Tyson. 
Rayma was preceded in death by her parents Earl Ray and Wilma June Tyson; brother Ronald Tyson; sister Earlene (Tyson) Boger and grandson Shaun M. Anderson (Ross).
She is survived by her sons Andrew LePage Ross, Tyson Glen Ross and wife Desiree.; Grandchildren Tara Ross, Stormy(Ross) and husband Devin Williams, James Ross, Sebastian Ross and Ethan Ross; Great Grandchildren Benjamin Ross, Ena Ross; and many beloved family and Friends.
Rayma was an original Tap Dolls dancer and the Treasurer of Tapdolls Dance & Music Company.
Rayma loved to travel and has visited numerous countries. She worked as a missionary on two occasions with a medical team in Guatemala where she made many precious friends and memories. She helped to keep the organization running effectively as their administrator. Rayma was well known for her classy style and loved the finer things life had to offer. She walked her journey with grace and inspiration to us all. She was an avid reader. 
During her impressive career Rayma worked for Wrenn Insurance Agency from 1986-1989 as the HR Manager. She also was an Administrative Manager for Private Energy Partners from 1992-1995. She handled all contract management for projects and coordinated all project financing activities. Rayma was the Vice President of Administration from 1996-2012 at American Energy and managed all the service, bookkeeping, administrative staff, and oversaw human resources. In 2012 she was the VP of Administration at Certus Resource Group until 2015 where she oversaw contract management, bookkeeping and staff. She was the consummate professional in all of her business efforts.
Some of her most frequently quotes are, "Face your fears, its what makes you grow" & "Always remember let people know how you feel about them".Those close to her often have said she is the "Coolest 70+ year old we've ever known.
"She would give a dose of "act right and straighten you when needed. May not have always been with smooth words but it was always out of love.Memorial Service: 4:00 p.m. Saturday, July 24th at Hixson-Klein Funeral Home, Smithville.
Memorial Service: 4:00 p.m. Saturday, July 24th at Hixson-Klein Funeral Home, Smithville.

---