Pamela Martin
Date of Death: 11-30-2019
Funeral Service : 02-13-2020
---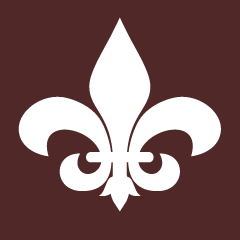 Pamela Martin, born July 15, 1948, made her transition on November 30, 2019. 
Born to Walter and Laura Beatrice (Heath) McCaslin in Smithville. She grew up in Gladstone and graduated from Oak Park High School in 1966.  Pam lived in North Kansas City, Gladstone and Smithville, Mo. 
Pam worked several jobs she was proud of: American Hospital Supply in North Kansas City as a collector. She worked for the Clay County Prosecuting Attorney's Office as a criminal investigator and later as a detective for the Clay County Sherriff's Department. She was the first female hired in Clay County to work in the streets. 
Most notably she raised her only child, Laura, as a full-time single parent. She lived as a person on a path of healing. She was surrounded by lifelong friendships, and many friends she made along her path in life. Known for her silliness, sense of humor, and having overcome life's challenges.  
Pam was preceded in death by her parents, and her brother, Gary Gene McCaslin.  
She is survived by her daughter, Laura Elizabeth Martin and her husband, Adam Gabriel Sanchez, and her grandson who was born just 21 days after her passing, Aster Lucian San Martin ( Encinitas, CA) ; nephew, Cameron McCaslin; She also had extended herself to the children of Laura's half-sister, Erin Martin and her sons Chanc and Gabriell, known as "grandma Pam" as she was called.  
A visitation will be held from 6:00-8:00 p.m. Thursday February 13th, 2020 at Hixson-Klein Funeral Home, Smithville. 
In lieu of flowers, if you would rather or like to make a donation, you may do so at the visitation (checks payable to Laura Martin) or an online payment through PayPal to pamela.martin.memorial@gmail.com

---