Mary Louise McDanel
Date of Death: 07-16-2021
Funeral Service : 07-21-2021
---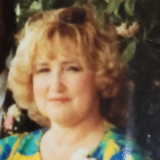 Mary Louise McDanel, 80, of Kansas City, MO passed away July 16, 2021.
She was born on May 29, 1941 to Harvey Woodrow and Violet Louise (Lentz) Long in Oak Grove, MO. Mary grew up in Pleasant Hill, MO and attended Lone Jack High School. 
Mary was preceded in death by her husband William "Mac" McDanel; her parents Harvey and Violet Long and her brother Kenny Long.
She is survived by her children; Denton Keith (Janette) Benson, Dearborn, MO, Twyla (Michael) Lentz, Wheatland, MO and Angela Benson, Independence, MO; grandchildren; Clint Ralston, Andrea Benson, Kyle Ralston, Courtney Smith, Brandy Weigel, Tyler Benson, Luke Wendt, Dylan Wendt, Jacqueline Wendt Michael Lentz and Christopher Lentz; fifteen great-grandchildren; sisters; Janelle Pate, Pleasant Hill, MO, Theda Long, Palm Springs, CA, Brenda Fockler, Warrensburg, MO, Cindy Long, Pleasant Hill, MO and Lana Long, Florida; several nieces and nephews, other relatives and many friends. 
Memorial Visitation: 6:00-8:30 p.m. Wednesday, July 21st at Hixson-Klein Funeral Home, Smithville  
Donations may be made to the Northcare Hospice.

---