Joyce Pike
Date of Death: 11-21-2020
Interred: Allen Cemetery
Funeral Service : 11-25-2020
---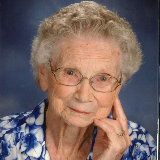 Joyce Pike, 92, of Gower, MO passed away, November 21, 2020.
She was born on March 19, 1928 to Roy Vernon and Hermione (Hays) Shipps in Skidmore, MO. Joyce graduated from Gower High School in 1946. 
On June 14, 1947 she was united in marriage to Alpha Dewayne Pike. After their marriage they lived in Camarillo, CA for a short time where she was a nurse's aide for the State Hospital. In 1951 they returned to Gower where they made their home. Her husband preceded her in death on May 13, 1985.
Joyce worked for the Douglas Candy Company in St. Joseph, in 1968 she began working as a cook at East Buchanan and retired in 1993. She was a member of the Ebenezer United Methodist Church where she was an active member and volunteered for 50 consecutive years at Vacation Bible School. Joyce was also a member of the Gower Lions Club since 1997.
Joyce was preceded in death by her parents; son-in-law Charlie Roe; brothers, Corwin Shipps and Eldon Shipps.
She is survived by her children Ken (Shannon) Pike, Vernon (Vickie) Pike, Relletta Roe, and Rita (Ron) Jensen; thirteen grandchildren, Darrin Pike, Kenny Pike, Joyce Gooding, Jackie Brown, Matt Pike, Danielle Pike, Aimee Wilson, Justin Pike, Alysa Ramsay, Jon Roe, Erin Hamner, Andi Carrel, and Ashley Quick; twenty-five great-grandchildren, 12 great-great-grandchildren; sister Phyllis Fisher, sister-in-law, June Pickney; several nieces and nephews, other relatives and many friends.
Funeral Service: 11:00 a.m. Wednesday, November 25th at Gower Christian Church AFC Building.
Burial: Allen Cemetery
Visitation: 6:00-8:00 p.m. Tuesday at the AFC Building.
Donations may be made to the Ebenezer United Methodist Church or the Gower Lions Club.
Arrangements, Hixson-Klein Funeral Home.

---