Harold Rice
Date of Death: 06-03-2021
Interred: Allen Cemetery
Funeral Service : 06-07-2021
---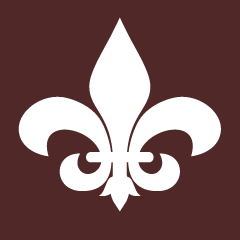 Harold Rice, 79, of Kansas City, MO passed away, June 3, 2021.
He was born on April 24, 1942 to Forrest Walter and Margaret Louise (Larkins) Rice in Kansas City, MO. Harold grew up in Kansas City and graduated from Ruskin High School. He then attended the University of Kansas where he received his Bachelor's Degree. He received his Master's Degree in Business Administration from the University of Missouri. Harold also acquired his PhD in Healthcare Administration.
On April 18, 1975 he was united in marriage to Linda Forman. After their marriage they lived in Kansas City where they made their home.
He was the Assistant Administrator at North Kansas City Hospital and Executive Vice President of National Association of Trade Exchanges. Harold and Linda also owned and operated Color Classics Photography Studio for 20 years.
He was preceded in death by his parents.
Harold is survived by his wife, Linda; sister, Dorothy Stabler; brother, John (Sandy) Rice; sister-in-law, Nancy (Stan) Toledo; brother-in-law, Donald (Sue) Forman; several nieces and nephews, other relatives, and many friends. 
Funeral Service: 2:00 p.m. Monday, June 7th at Hixson-Klein Funeral Home, Gower with visitation prior to the service at 1:30 p.m.
Burial with Military Honors: Allen Cemetery, Gower, MO.
In lieu of flowers, donations may be made to Heartland Hospice, Kansas City, MO.

---