Chris Turner
Date of Death: 07-01-2022
Interred: Leavenworth National Cemetery
Funeral Service : 07-11-2022
---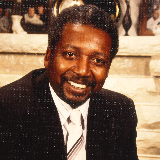 Augustus Christopher Turner, 77, of Kansas City, MO passed away, July 1, 2022.
He was born on June 21, 1945 in Clarksdale, Mississippi. He grew up and attended school in Kansas City, MO. Chris then served his country in the U.S. Army during the Vietnam War.
On April 12, 1986 he was united in marriage to Pridgett Moody. After their marriage they lived in Kansas City where they made their home.
Chris was a driver for the Metro KCATA for over 20 years. He enjoyed shooting pool, fishing and barbequing. He was preceded in death by his parents, one brother, and two sisters.
Chris is survived by his wife, Pridgett; children, Jackie (Greg) Owens, Thomas Turner, Deitra Turner, Matthew (Rachelle) Brown and Charles (Lisa) Brown; grandchildren, numerous grandchildren, and great-grandchildren; five brothers and four sisters; several nieces and nephews, other relatives, and many friends.
Visitation: 10:00-11:00 a.m. Monday, July 11th at Hixson-Klein Funeral Home, Smithville, MO.
Graveside Service with Military Honors: 12:30 p.m. Monday, July 11th at Leavenworth National Cemetery, Leavenworth, KS.

---