Chris Bernard
Date of Death: 07-12-2021
Funeral Service : 07-31-2021
---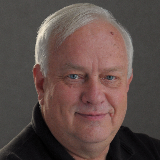 Chris Bernard, 71, of Kansas City, MO passed on July 12th at NKC Hospital. Chris fought a hard battle with cancer then COVID. 
Chris was born on November 2nd, 1949 to Coy and Addlene Bernard in St Joseph, MO. After graduating from Plattsburg High School in 1967, he studied drafting at Platt College in St Joseph, MO then continued his studies at CMS in Warrensburg, MO. He worked most of his career at Black & Veatch, Overland Park, KS and Ruskin Mfg, Grandview, MO.
Chris was predeceased by his parents, Coy and Addlene Bernard. He is survived by his former wife Melva Kay Bernard and their daughters, April Bernard and Amber (Kevin) Wierick; his sister Mary (Terry) Blanton; nephew Travis Buffington and his granddaughter, Finley Wierick.
Chris never met a stranger. He enjoyed camping, arrowhead hunting, feeding squirrels & birds and attending concerts and movies with his daughters.
Chris will be remembered at a celebration of life Saturday July 31st from 3-5PM at Hixson-Klein Funeral Home Smithville, MO. with a Memorial service at 3:30 p.m.
The family requests that all in attendance honor Chris by wearing masks due to the ongoing pandemic.

---