Carolyn Miller
Date of Death: 05-11-2023
---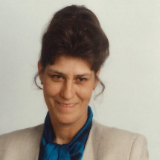 Carolyn Miller, 76, of rural Edgerton, MO passed away at her farm on May 11, 2023.
She was born on August 18, 1946 to Mitchell Ellis and Gladys Pauline (Gladd) McNeil in Tahlequah, OK. The family lived in Oklahoma and later moved to Kearney, MO where she graduated from Kearney High School. 
Carolyn worked for Weber Real Estate in Kearney for many years. She later attended paralegal school and worked as a paralegal secretary for several law firms in the Smithville and Kansas City area. After her retirement, Carolyn enjoyed working on her farm and taking care of the animals.
She was preceded in death by her parents, sister, Marilyn McNeil.
Carolyn is survived by her sons, Jeff (Susie) Miller and Adam Miller; daughter, Debra K. Miller; four grandchildren, Curtis, Alexandra, Ariana, and Dakota; five great-grandchildren, Emarosa, Cambree, Colson, Hunter, and Kaylah; brothers, Mitchell (Judy) McNeil, Joe (Marsha) McNeil, and Mike (Janet) McNeil; other relatives and many friends.
Private family services will be held at a later date.
Arrangements, Hixson-Klein Funeral Home.

---