Brenda Bromley
Date of Death: 07-25-2022
Interred: Keller Cemetery
Funeral Service : 07-30-2022
---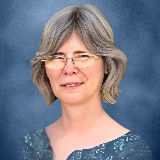 Brenda Sue Bromley, 64, of Easton, MO, passed away July 25, 2022.
She was born on November 9, 1957, to James E. "Bud" and Betty Sue (Griffin) Keller in Cameron, MO. Brenda grew up in Easton, MO and graduated from East Buchanan High School in 1975. She received her bachelor's degree in Education from Missouri Western State College where she was one of the last female athletes to play three sports and lettered in all three of them, volleyball, basketball and softball. Brenda later received her master's degree from Northwest Missouri State University.
Brenda retired from East Buchanan Middle School after 32 years of teaching. She was a member of the MSTA and the First Baptist Church of Stewartsville. She was an avid musician and loved to sing and play several string instruments. Most of all, Brenda loved being with her family. 
She was preceded in death by her father Bud Keller. 
Brenda is survived by her sons Broc (Ricki) Bromley and Reid (Sarah) Bromley; granddaughter Ella Bromley; her mother Betty Sue Keller; her brother Dennis Keller; nephew Carson Keller; other relatives and many friends. 
Visitation: 5:00-8:00 p.m. Friday, July 29th at Hixson-Klein Funeral Home in Gower, MO (109 N 3rd Street, Gower, MO 64454)
Funeral Service: 10:00 a.m. Saturday, July 30th at First Baptist Church of Stewartsville in Stewartsville, MO (109 8th Street, Stewartsville, MO 64490).
Burial: Keller Cemetery, Stewartsville, MO

---