In Remembrance of Paul Snyder

Paul Snyder
Date of Death: 10-30-2020
Burial: Mt. Olivet Cemetery
Funeral Service : 11-07-2020
---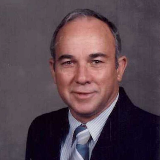 Paul Lesley Snyder of Smithville, Missouri passed away at the Veterans Home in Cameron, Missouri on Friday, October 30, 2020. He was born on January 4, 1932 near Lowry City, Missouri in St. Clair County to John Everett Snyder and Esther Randall Snyder. He attended school at Lowry City and after graduating joined the Navy in 1951. He served during the Korean War aboard the aircraft carrier USS Princeton in the Pacific. He was on the lightweight boxing team. During his time on the ship he was blown off the deck by a jet. He said he hit the water on his back so hard it knocked him out. When he came to he was under water several feet. He swam and was about to give up due to his injuries when he heard the helicopter and was rescued. He served four years and was honorably discharged in 1955. Later in life he joined the Naval Reserves. While in the Reserves he repaired airplane instruments and did some teaching among other duties. While serving in the Reserves, he and a group were sent to Japan to set up an Avionic Shop. In 1993 he retired from the Naval Reserves after serving a total of twenty years.
On January 12, 1957 Paul was united in marriage to Kathryn Coulter of Clinton, Missouri. To this union two children were born, Steven Paul and Lisa Rachell. He graduated from Kansas City School of Watchmaking and was employed as a watchmaker. Later, he was employed at Bendix Corporation and then at TWA in the Avionic Shop as an Avionic Technician where he retired in 1993 with twenty-seven years.
Paul was always repairing items and enjoyed helping others. He and his wife Kathryn were members of the KC Rock Cub and traveled to several states to be "rockhounds". They found several gemstones, which he faceted and made into jewelry items. He also made bookends from rocks by cutting and polishing them. Paul and his good friend Carl Ogan attended and set up a booth at the Kansas City Gem and Mineral Show. Paul demonstrated the art of faceting and Carl the art of cabochoning. Paul said groups of students would come through and ask a lot of questions. He also enjoyed metal detecting for old coins and artifacts. He and his son Steven shared this hobby. He had several other hobbies, scuba diving, boating, fishing, hunting and also had a private pilot license. Paul enjoyed working puzzles and brainteasers with his daughter Lisa. They also worked on cars together and Paul taught her a lot about DIY.
Paul enjoyed taking vacations with the family, some by car and some by flying. One memorable trip was to Israel and Greece and another to Germany & Switzerland. His family was very important to him. He enjoyed spending time with granddaughters, Leslie & Lauren. They loved grooming Grandpa's hair when they were small. Then came along great-granddaughter, Ava and his face would light up when she came to visit. Even though Paul didn't get to spend much time with his step-grandchildren and step-great grandchildren he did enjoy the time he had with them.Paul accepted Christ as his savior when a teenager. Paul was a member of Mt. Olivet Christian Church and served the Lord in different positions; including Treasurer, Board Member and Elder until his health would no longer permit him to serve.
Paul was preceded in death by his parents, brother Jerrell and Sister-in-Law, Beverly. He is survived by his wife Kathryn, son Steven & wife Marilyn, daughter Lisa Rogers & husband Wayne, granddaughter Leslie Meier & husband Rick, granddaughter Lauren Middleton & husband Chad and great-granddaughter Ava Meier. Step-grandchildren, Erin Cook & husband Brett and their two sons Brady & Bennett, Ashley Tallon & husband Randy and their son Kingston, Landen Rogers & wife Jen.
Memorial Service: 11:00 a.m. Saturday, November 7th at Mt. Olivet Christian Church, Smithville, MO.
Inurnment: Mt. Olivet Cemetery
Arrangements, Hixson-Klein Funeral Home, Smithville.

Donations may be made to Mt. Olivet Christian Church or Missouri Veterans Home.
Tweet
Share
Link
Plus
Pin
---