In Remembrance of Nolan Branson

Nolan Branson
Date of Death: 01-10-2018
Burial: St. Munchins Cemetery
Funeral Service : 01-16-2018
---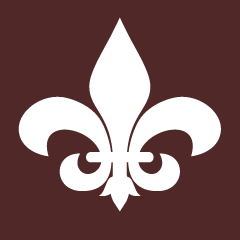 Nolan Branson, 73, of Cameron, MO passed away, Wednesday, January 10, 2018.
He was born on July 2, 1944 to Jesse and Hazel (Worrell) Branson in Hamilton, MO. Nolan grew up in Hamilton and graduated from Cameron High School.
On February 27, 1965 he was united in marriage to Anita Marcum at St. Munchins in Cameron, MO by Father Bernard Branson. After their marriage they lived in Cameron where they made their home. In 2011 they retired to Freeport, Florida and returned to Kansas City in 2016.
Nolan was a lab technician at Colony Paint Company and a plant manager at Earl Campbell Coatings.
Nolan was active in his boys lives. He was their Boy Scout Leader and coached their baseball teams. He was a member of the Tribe of Mic-O-Say. Nolan enjoyed umpiring baseball and softball games and loved to travel. Nolan took pleasure in the outdoors, going to Squaw Creek every year with his family and appreciating nature. He had a passion for the weather and bird watching.
He was preceded in deathby his parents, and brothers, Dwight Branson and Father Bernard Branson.
Nolan is survived by his wife, Anita; sons, Doug Branson and wife Kathy, Aron Branson and Kevin Branson and wife Stacy; grandchildren, Jessie (Chelsea), Justin (Heather), Nolan, Hunter, Parker, Brenna (Caleb), and Kevin, Jr., great-grandchildren, Brooks, Aria, Brody, Chloe; brothers, Virgil (Mary Lou) Branson, Bob (Pat) Branson, and sister, Nelda Engelhart; several nieces and nephews, other relatives and many friends.
Mass of Christian Burial: 11:00 a.m. Tuesday, January 16th at Good Shepherd Catholic Church, Smithville.
Visitation: 6:00-8:00 p.m. Monday at the church.
Burial: St. Munchins Cemetery, Cameron, MO.
Donations may be made to the Treehouse at Liberty Hospital.
Arrangements, Hixson-Klein Funeral Home, Smithville.


Tweet
Share
Link
Plus
Pin
---