In Remembrance of Nancy (Bywaters) Pummill

Nancy (Bywaters) Pummill
Date of Death: 01-10-2018
Burial: Reed Cemetery
Funeral Service : 01-15-2018
---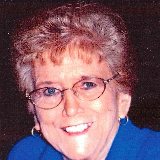 Nancy Pummill, 84, of Kansas City, MO passed away, January 10, 2018.
She was born on November 23, 1933 to Ernest E. and Laura Maude (Smith) Bywaters in Edgerton, MO. Nancy grew up in Edgerton and graduated Edgerton High School.
Nancy lived in Kansas City most of her life. She was married to James L. Pummill for 32 years. Nancy was at her best when she was caring for others. She was awarded the Volunteer of the Year Award from the Tri-County Mental Health Services in Kansas City, MO.
Nancy was an active member of the Bethel United Church of Christ in Kansas City.
She was preceded in death by her parents, her son, James P. Pummill; five brothers and sisters, Wilma Enslow, Jack Bywaters, Madge Wrinkle, Robert Bywaters, and Martha Miller.
Nancy is survived by her sons, Cliff Pummill and wife Sandy, and Patrick Pummill and wife Brenda; grandchildren, Sean, Clayton, Adam, William and Katie; five great-grandchildren; brother, Franklin Bywaters and wife Lorna; several and nieces and other relatives and many friends.
Visitation: 10:00 a.m. Monday January 15th at Bethel United Church of Christ.
Funeral Service: 11:00 a.m. Monday, January 15th at Bethel United Church of Christ, 4900 NE Parvin Rd Kansas City, MO 64117.
Burial: Reed Cemetery
In lieu of flowers, donations may be made to the church.
Arrangements, Hixson-Klein Funeral Home, Smithville.
Tweet
Share
Link
Plus
Pin
---