In Remembrance of Michael Ed Althaus

Michael Ed Althaus
Date of Death: 04-21-2021
Funeral Service : 05-09-2021
---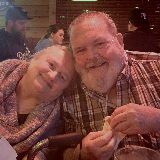 Michael Ed Althaus was Born on November 9, 1945 in West Los Angeles to Daniel Edward Althaus (born 1890) and Julia Ann (Miller) Althaus (born 1910). He is survived by his brother Vearl Jay Althaus and wife Christine of Lake Isabella CA.
Michael married Alice Marie Forinash on April 15, 1965 in Chastworth CA where they met Dale Evans (Mrs. Roy Rogers) on their wedding day. Mike was a box boy at Ralph's grocery then worked at Air Research in Englewood, CA. In 1967 he joined the family farming business in Iowa for 2 years before returning to Air Research. At Air Research he worked in conjunction with the first manned Apollo space flights. When the Apollo space program closed he began a new career as a Journeyman Meat cutter at Ralph's grocery. In 1978 he moved his family back to Iowa where they lived for 38 years outside of Fairfield. Michael began work as a machinist for Rockwell Ameritor where he advanced into metallurgy and retired in 2002.
Michael enjoyed fishing, hunting and collecting guns. In CA, he enjoyed boating and fishing with friends. He also enjoyed traveling and camping on BMW motorcycles in the desert, Sequoia and Yosemite National Parks and along Pacific Coast Hwy 101. Once moved to Iowa he was very busy with his children, their 4H projects and Horseback trail riding club. He purchased 17 acres and began hunting turkey and harvesting 1-4 deer a year. In the early 90's Mike was able to reconnect with his brother at family reunions in CA and enjoy a 3 day mountain fishing trip with his brother. After retiring Mike enjoyed fishing and 4 wheeling with his work friends at Lake Taneycomo in and around Branson on yearly vacations. He and his friend Jim Ford were able to enjoy a Halibut fishing trip in Alaska. While he was home Mike enjoyed fishing with his grandchildren on the pond he had built on his homestead. 
Michael and Alice moved to Edgerton, Missouri in October of 2015 where he lived with his wife until he passed away on April 21, 2021.
Micheal and Alice have two daughters: 
Ronda Lee (Althaus) Pech and husband Mario Alberto Pech of Knoxville IA who have 6 children and 4 grandchildren. 
     -Janelle (Pech) Syed, Husband Arif Syed (Aleena and Eli) of Texas
     -Daniel Pech of Colorado
     -Jacob Pech (children Amara and Ian) of Colorado
     -Gloria Pech of Texas
     -David Pech of Iowa
    -Abigail Pech of Iowa
Michelle Duaniea (Althaus) Hume and husband Jeffrey Scott Hume of Edgerton, MO who have 4 children and 2 grandchildren.
     -Hannah (Hume) Johnson, Husband Leland Johnson of Missouri (children Henry and Everette)
     -Caleb Hume of Missouri
     -Joshua Hume and wife Jayne (Hoover) Hume of Missouri
     -Donald Eugene Prothero of Missouri
A Celebration of Life Service will be held May 9th 12:30 pm at Grace Community Church in Smithville, MO

Tweet
Share
Link
Plus
Pin
---