In Remembrance of Martha Shumate

Martha Shumate
Date of Death: 01-11-2023
Burial: Cowgill Cemetery
Funeral Service : 01-16-2023
---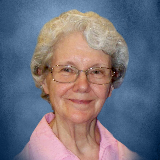 Martha Shumate, 88, of Gower, MO, passed away, January 11, 2023.
She was born on November 15, 1934 to William Aldon and Beulah Ann (DeWeese) Baker in Rushville, MO. Martha grew up in Rushville, Easton, and graduated from Plattsburg High School. On June 8, 1952 she was united in marriage to Robert E. Shumate. After their marriage they lived in Kansas City, Stewartsville, and in 1972 they moved to Gower where they made their home. Her husband preceded her in death on August 11, 2010.
Martha worked various places throughout her life, but her passion was her family. She had a kind and gentle spirit, showing love and grace to everyone around her. She volunteered in many capacities in church, in her community, and had a special interest in Adult Literacy. In later years she worked at the Gower Convalescent Center and was very dedicated to the residents.
She was a member of the Church of God Seventh Day in St. Joseph.
Martha was also preceded in death by her parents, brothers, Aldon Baker and W.A. Baker; sister, Rachel Smith, her granddaughter, Melissa Kasunic, and grandson-in-law, Benjamin Reed.
She is survived by her children Marcia (Grover) Manning, Robert (Marcia) Shumate, Patricia (Larry) Nelson, Janet (Dennis) From, and Debra (Steve) Ostrander; sixteen grandchildren, Brandon (Kayla), Allen (Tabetha), Brenda, Kevin (Melanie), Anthony, Nathaniel (Hannah), Timothy (Ciera), Craig, Karen (Adam), Julie (Brett), Daniel (Anne), Brian (Melissa), Rachel (Bryant), Andrew (Andrea), Alyssa (Nate), and Aaron; thirty-five great-grandchildren; sisters, Jean O'Dell, Alice (Jerry) Walker; several nieces and nephews, other relatives and many friends.
Visitation: 3:00-5:00 p.m. Sunday, January 15th at the First Baptist Church in Gower. (102 S. 2nd Street)
Funeral Service: 11:00 a.m. Monday, January 16th at the First Baptist Church of Gower.
Graveside Service: 3:00 p.m. Monday, January 16th at Cowgill Cemetery, Cowgill, MO.
Arrangements, Hixson-Klein Funeral Home, Gower.

Tweet
Share
Link
Plus
Pin
---