In Remembrance of Marl Lynne Phillips

Marl Lynne Phillips
Date of Death: 07-24-2019
Funeral Service : 08-01-2019
---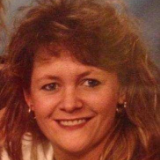 Marl Lynne Phillips, 52, passed away suddenly on July 24th.
She is survived by her three children Taylor Lee Phillips, Chase David Phillips, and Sydney Anne Phillips. As well has her sister Lea Anne Leonard, her Aunt Gerrie Collier who raised her as her own daughter, Sister in law Melinda Phillips who kept her notebook close to keep track of any and all records that needed to be made, her cousins who were more like sisters, Judy Fuller, Sherry Whitfield, and Tina Summers, as well as countless other family members.She was raised in Smithville, Missouri and made in impact on everyone she met. She was known by her family for her strength and compassion. 
She was known by her friends for her loving attitude and generosity. The job she loved most was being a mother. Her favorite things to do were to cheer on her kids at any and all activities they participated in. She will be extremely missed.
Services will be held on Thursday, August 1st at 10:30am located at Hixson-Klein funeral home in Smithville, Missouri.

Tweet
Share
Link
Plus
Pin
---