In Remembrance of Linda Frazier

Linda Frazier
Date of Death: 11-12-2022
Burial: Allen Cemetery
Funeral Service : 11-18-2022
---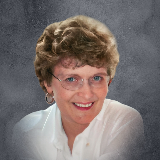 Click here to livestream the service:  https://www.youtube.com/watch?v=GEG0Jf4a6yU
Linda Sue (Bland) Frazier, 80, of Gower, MO passed away November 12, 2022.

She was born on December 3, 1941, to H.F. and Eda Marguerite (Moore) Bland in St. Joseph, MO. Linda grew up in Gower and in 1959 she graduated from Gower High School. She later attended Gards Business School in St. Joseph.
On September 10, 1960, she was united in marriage to Michael Metz Frazier. They lived in Gower where they made their home.
Linda worked for Spelman Memorial Hospital in Smithville, MO, Armors in St. Joseph, MO and KCP&L in Kansas City, MO. She then took time off work to be a stay at home mom and raise her three children. In 1969 she started working with her husband Mike at Frazier Oil where she worked until her retirement in 2003.
She was an active member of the Gower Christian Church. She was also a member of Phi Epsilon Society, Bridge Club, Progressive Investment Club, Mahjong and the Chat N Nibble Club. Linda enjoyed traveling, her vacation home in Branson, watching the Chiefs and spending time with her friends. Most of all, she loved being a wife, mom, grandma, and great-grandma "Gigi".
Linda is survived by her husband Mike Frazier; her children Mardi (Alan) Smith, Traci (Steve) Koon and Scott (Michelle) Frazier; grandchildren Kelsey (Grant), Grant, Derek (Shinea), Jordan (Irina), Kaleigh, Denton (Logan), Benjamin and Patrick; great-grandchildren Riley, Gentree, Olivia, Madeleine and Willa; other relatives and many friends.
Visitation: 5:00-8:00 p.m. Thursday, November 17th at the Gower Christian Church AFC Building.
Funeral Service: 11:00 a.m. Friday, November 18th at the Gower Christian Church AFC Building 
Burial: Allen Cemetery,  Gower
Donations  may be made to the Gower Christian Church or the Allen Cemetery. 
Arrangements by Hixson-Klein Funeral Home, Gower, MO.
Tweet
Share
Link
Plus
Pin
---