In Remembrance of Leonard Musser

Leonard Musser
Date of Death: 09-24-2023
Burial: Allen Cemetery
Funeral Service : 09-30-2023
---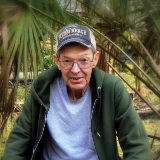 Leonard Kay "LT" Musser, Jr.,75, of Gower, MO passed away September 24, 2023.
He was born on November 12, 1947, to Leonard Kay, Sr. and Bessie Bernice (Reynolds) Musser in St. Joseph, MO. He grew up in Gower and in 1966 he graduated from Gower High School. 
On February 25, 1971, he was united in marriage to Debra Lynn Lawson. After their marriage they lived in Gower where they made their home with their daughter Rachael. Debi passed away on January 18, 1980.
He delivered farm fuel and propane in the area for Frazier Oil until his retirement in 2018 after 42 years. Leonard was a member of the Gower JC's, was the coach for the Gower Merchants slow pitch softball team and he was a member of the Gower Oldtimer's Hall of Fame. He was a past member of the Gower Fire Protection Team where he had many positions including being the Chief. Leonard's favorite pastime was scouting and hunting deer. He loved watching old westerns and most of all Leonard loved spending time with friends, family and his girls. 
He was preceded in death by his wife, Debi Musser; his parents Kay and Bernice Musser; and his brother-in-law Ivan Herpel.
Leonard is survived by his daughter Rachael Smith and husband Paul; granddaughters Erin and Allyson Liday; great-granddaughter Ivy; sisters Wanda Herpel and Peggy Jensen and husband Jeff; brother-in-law Dan Lawson and wife Debbie; nieces and nephews Lori and Shannon Milbourn, Rusty and Beth Herpel, Rob and Rachael Herpel, Carmen Inman and Rhonda Lawson; several great-nieces and nephews; other relatives and many friends. 
Visitation 12:30-2:00 p.m. with Funeral Services and Firefighter Honors at 2:00 p.m. all on Saturday September 30th at Hixson-Klein Funeral Home, Gower.
Burial with Firefighter Honors: Allen Cemetery, Gower
Donations may be made to the Gower Fire Department.
Tweet
Share
Link
Plus
Pin
---