In Remembrance of Leland G. Cox III

Leland G. Cox III
Date of Death: 09-11-2018
Funeral Service : 09-15-2018
---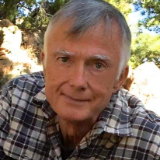 Leland G. Cox III, 67, of Dearborn, MO passed away September 11, 2018.
He was born on March 5, 1951 to Leland George Cox, Jr. and Marjorie Jane (Smading) Cox in Kansas City, MO. He grew up in Houston Lake, MO and in 1969 graduated from Park Hill High School. Lee attended the University of Missouri in Columbia where he received a Bachelor of Science in Electrical Engineering. 
 On December 4, 1971 he was united in marriage to Sandra Kay Cornell. After their marriage they lived in northern Platte County where they made their home. During Lee's career they also lived in Ridgecrest, CA and Washington, DC. 
 Lee worked for the US Department of Defense in Ridgecrest, CA and Arlington, VA; the National Park Service, President's Park (White House), Washington, DC; Rockwell International/Atchison Casting, Atchison, KS; and Health Midwest, Kansas City, MO. 
 He was a member of the Masonic Lodge, the Eastern Star, the Scottish Rite and the Ararat Shrine. Lee was preceded in death by his parents, Leland and Marjorie Cox, and sister, Sondra Cox.
He is survived by his wife Sandy Cox; daughters Amelia "Amy" Cox and Jennifer Kraxner and husband Joe; granddaughter Aisha Sobat; sister Rita Cox; several nieces, nephews, other relatives and many friends. 
 Celebration of Life Service: 5:00 p.m. Saturday, September 15th at the Cox farm, 12280 New Market Rd Dearborn, MO with fellowship and visitation following the service.
In lieu of flowers, donations may be made to the University of Kansas Parkinson's Disease http://www.kumc.edu/school-of-medicine/parkinsons-disease-and-movement-disorder-center/donate-now.html , Northcare Hospice or Platte County Senior Center. 
Arrangements by Hixson-Klein Funeral, Gower
Tweet
Share
Link
Plus
Pin
---