In Remembrance of Judy Kennedy

Judy Kennedy
Date of Death: 01-05-2021
Burial: Frazier Cemetery
Funeral Service : 01-09-2021
---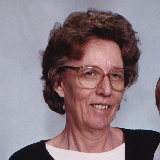 Judith Ann Kennedy, 71, of Plattsburg, MO passed away January 5, 2021.
She was born on March 14, 1949 to William Eugene and Caroline Ruth (Hoffman) Evans in Kansas City, MO. Judy grew up in Plattsburg and in 1967 she graduated from Plattsburg High School.
On October 18, 1968 she was united in marriage to Roger Dale Kennedy. After their marriage they lived in Plattsburg where they raised their family and made their home.
In 1981, Judy graduated from Missouri Western State College with a Bachelor of Science in Computer Science and was quickly recruited by TWA. Her technology career spanned over 3 decades and sent her to Paris twice before she retired in 2011.
Judy was a Christian and was baptized in a joint baptism ceremony with her son.
Judy enjoyed spending time with her family and her pets but she was in her true element when she first became a Grandmother in 1995. Being grandma "JuJu" was one of her greatest joys and she spoiled each of her grandchildren mercilessly. She especially enjoyed playing video games and playing the Nintendo with the kids. She kept up on all the new releases and made sure the kids did too. The kids were so proud the grandma was a "gamer". 
 She will be dearly missed. She was preceded in death by her parents Bill and Ruth Evans and brother Jim Evans. The family takes great comfort in knowing that they are reunited again with the Lord.
Judy is survived by her husband Roger Kennedy of the home; children Kala (David) Dow, Kyle Kennedy and Kurtis (Kristine) Kennedy; grandchildren Keirstyn, Kyleigh, Kaitlyn, Bo, Hanna, Kade, Klayton, Kaylie and Korbin; great-granddaughter Fallyn; brother Tom (Nancy) Evans; other relatives and many friends.
Graveside Service: 2:00 p.m. Saturday, January 9th at Frazier Cemetery, Frazier, MO

Tweet
Share
Link
Plus
Pin
---