In Remembrance of Jerry Ellington

Jerry Ellington
Date of Death: 03-26-2019
Burial: Community of Smithville Memorial Cemetery
Funeral Service : 03-29-2019
---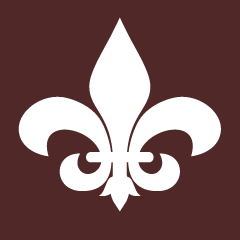 Jerry Ellington, 80, of Easton, MO, formerly Smithville and Paradise, passed away, Tuesday, March 26, 2019 peacefully while in the company of family members at his home. 
 He was born on November 20, 1938 to the late Floyd and Mary Katherine (Moore) Ellington in Smithville.Jerry formerly worked for Coulter Construction and was a bus driver for the Smithville School District.
Jerry was a loving husband to Twila (Heinrichs) Ellington who he happily married on July 18, 1980.
He loved going to the stockyards, garage sales, auctions, playing Bingo and auctioneering. Jerry was of the Baptist faith. He was a member of the Odd Fellows for over 50 years.   He was a wonderful, playful Papa to Conner and Gavin.
 He was preceded in death by his two sons, Floyd and James Ellington; four sisters, Nancy Kay Ellington, Jo Ann McCormack, Shirley Ellington and twin sister, Jean Barber; one brother, James "Jimmy' Ellington; and one grandson, Curtis Reed.
Jerry is survived by his lovely wife, Twila; daughter, Irene Ueligger (Tiffany); son, Eugene Welsh; grandsons, Brandon and Chance Ellington; granddaughter, Deanna Scofield; ten great-grandchildren; numerous nieces and nephews including special niece Jennifer Kline; and many friends.    
Funeral Service: 2:00 p.m. Friday, March 29th at Hixson-Klein Funeral Home, Smithville, with visitation one hour prior to the service.
Burial: Community of Smithville Memorial Cemetery, Smithville.
A special thank you to Crossroads Hospice for all their extended care.
Donations may be made to the American Cancer Society.

Tweet
Share
Link
Plus
Pin
---