In Remembrance of James Hoke

James Hoke
Date of Death: 11-22-2022
Burial: Community of Smithville Memorial Cemetery
Funeral Service : 11-27-2022
---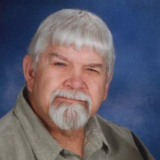 James Robert Hoke of Smithville, MO passed away on November 22nd 2022 at the age of 75. After several months of declining health, James died peacefully at NorthCare Hospice House. 
James was born in Norfolk, Virginia on April 15th, 1947, to Elmer and Catherine (Bennett) Hoke. He was the oldest of seven children. The family moved to Smithville in 1960 and he graduated from Smithville High School in 1966. James married Kathy Noland on January 29th, 1970. James was a member of the Smithville Methodist Church. He was active in The Boy Scouts of America for 35 years including 14 years as Scout Master for Troop 412, 3 trips to Phillmont High Adventure Camp and 35 trips to Bartle Scout Reservation. He was a Honorary Warrior, Sachem Red Evening Sun in the Tribe of Mic-O-Say. 
James was preceded in death by his parents and grandparents. 
He is survived by his wife Kathy Irene Hoke; children Jeffrey (Angela) Hoke; Jason (Chris Piel) Hoke; Justin Hoke; granddaughters Addison Hoke; Aryana Hoke; step grandson Garrett (Sarah) Steenrod; great grandson Gaten Steenrod. Sisters Barbara Wade, Diana Noland, Wanda Jarvis, Mary Head, Patricia Head, Janice Hoke and 6 nieces and 7 nephews. 
Visitation will be from 12:30-2:00 p.m. with Funeral Services at 2:00 p.m. Sunday, November 27th at Hixson-Klein Funeral Home in Smithville, MO
Burial will be held at Community of Smithville Memorial Cemetery for the family. 
Memorials can be directed to NorthCare Hospice House, 2800 Clay Edwards Dr, North Kansas City, MO 64116.

Tweet
Share
Link
Plus
Pin
---