In Remembrance of Jack Miller

Jack Miller
Date of Death: 09-05-2022
Burial: Allen Cemetery
Funeral Service : 09-10-2022
---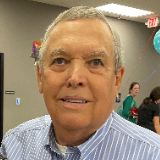 Jack C. Miller, 82, of Trimble, MO passed away, September 5, 2022.
He was born on August 9, 1940 to Clifford and Victoria (Smith) Miller in Trimble, MO. He attended a country schoolhouse near Lilly, MO and graduated from Plattsburg High School. On April 3, 1993 he was united in marriage to Sherry (Sloan) Burkhart. After their marriage they lived on the family farm in Trimble where they made their home.
Jack was a member of the Paradise Christian Church until it closed, and then faithfully attended Plattsburg Baptist Church. Jack was an avid reader and enjoyed historical books, especially about Jesse James.
He was a rural mail carrier for 32 years for the Plattsburg Post Office and Turney Post Office.
Jack was preceded in death by his parents; sister, Betty Attebury; niece Valerie Attebury; nephew, Leonard Attebury; and great-nephew, Troy Attebury.
He is survived by his wife, Sherry; stepchildren, Maverick (Diana) Burkhart and Marcy (Mark) Wrhel; step-grandchildren, Maxton and Macade; sister-in-law, Charlotte Bray; nephew, Daniel (Jessica) Sloan; close friends and neighbors, Tim (Julie) Delougherty; other relatives and many friends. 
Funeral Service: 11:00 a.m. Saturday, September 10th at First Baptist Church in Plattsburg with visitation from 9:00-11:00 a.m. prior to the service.
Burial: Allen Cemetery, Gower, MO.
Donations may be made to the First Baptist Church.
Arrangements, Hixson-Klein Funeral Home, Gower.
Tweet
Share
Link
Plus
Pin
---