In Remembrance of Ivan E. Herpel

Ivan E. Herpel
Date of Death: 03-05-2019
Burial: Blakely Cemetery
Funeral Service : 03-09-2019
---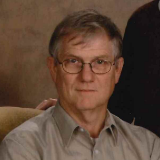 Ivan Eugene Herpel, 67, of Gower, MO passed away March 5, 2019.
He was born on August 1, 1951 to Herald William Herpel, Sr. and Anna Mae (Jackson) Herpel in St. Joseph, MO. Ivan grew up in Easton and graduated from East Buchanan High School in 1969. 
On June 19, 1970 he was united in marriage to Wanda Bernice Musser. After their marriage they lived in St. Joseph, MO; Easton, MO; Washington, IN; Garland, TX; Omaha, NE. In 1989, they moved to Gower where they made their home. 
Ivan worked in the corporate world for Armour and Con Agra until 1989 when he moved his family to Gower where he owned and operated Pizza Plus. In 1997, he joined Gene Snyder at BulldogLand where began his dream job of producing spirt wear for all the local and regional sporting teams. Ivan was able to share his love for soccer by starting the Gower Soccer Club and recently had the soccer fields in Gower named after him. He had a passion for sharing his knowledge of softball and soccer through coaching many children. He also officiated numerous softball, baseball, football, soccer and basketball games. You could always find Ivan cheering for and supporting his community in any way he could. 
He was preceded in death by his parents and his brothers Ralph Herpel, Herald William Herpel, Jr., and Don Herpel; sisters-in-law Norma Herpel and Karen Herpel; and nephew Donnie Herpel. 
Ivan is survived by his wife Wanda Herpel; sons Robbie (Rachael) Herpel and Russell (Beth) Herpel; grandchildren Nathaniel, Ethan and Joshua; sisters-in-law Jo Herpel and Peggy (Jeff) Jensen; brother-in-law Leonard Musser; numerous nieces and nephews, other relatives and many friends. 
Visitation: 5:00-8:00 p.m. Friday, March 8th at the Gower Christian Church AFC Building.
Celebration of Life Service: 11:00 a.m. Saturday, March 9th at the Gower Christian Church AFC Building.
Burial: Blakely Cemetery, Easton, MO.
Donations may be made to the Gower Soccer Club. 
Tweet
Share
Link
Plus
Pin
---