In Remembrance of Ian Moon

Ian Moon
Date of Death: 07-05-2018
Funeral Service : 07-13-2018
---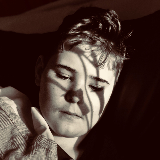 Earth is darker, but Heaven is brighter with the transition of Ian Patrick Moon. Though he's physically left us, his sweet spirit lives on in all those who had the privilege to know him.
Ian was born on May 6, 2003 in Spirit Lake, Iowa to Steven and Angie Moon. He lived in Iowa with his parents, grandparents (Jerry and Norina Moon), and other family for 3 years before moving to Independence, Missouri. When Ian was in the third grade, he and his parents moved to Smithville to live nearer to his grandparents as they all confronted Angie's third and final battle with cancer. Though Angie fought valiantly, cancer took her life in May of 2013. In spite of the sadness and struggles Ian and his family faced after Angie's passing, Ian's courageous spirit thrived in Smithville. He made friends with whom he enjoyed playing outside, swimming, and riding his bike. He went to school and inspired so many teachers and students with his kindness and sense of humor. Yet, his most cherished activity was always spending time with his dad, Steven. The pair had love for one another that only strengthened through their shared tragedy. They especially enjoyed playing video games and watching entertaining videos together, peals of their infectious laughter spreading joy and levity to the lives of their friends and family.
Ian Moon personified "heart" and selfless love. No matter the challenges he faced, he reflected only the best of those people and circumstances around him. He was ceaselessly humble — like his Dad, deeply confident — like his Mom, limitlessly patient — like his Papa, well-mannered and gracious — (somewhat) like his Mimi, and unmatched in his kindness, generosity, and consideration of others. His sense of humor, fun, and encouragement shone light into everyone he met. In his brief 15 years of life, he built many more lifetimes of joy into the memories of those of us he leaves behind. Rest In Peace, Brave and Beautiful Boy. May your light continue to shine brightly as your spirit lives on. We love you, Ian. Always and forever.

Visitation will be Friday, July 13, 2018 from 5:00 - 7:00 PM at Hixson-Klein Funeral Home in Smithville, Missouri.

Donations may be made to:  www.gofundme.com/IanandSteveMoon

Tweet
Share
Link
Plus
Pin
---