In Remembrance of Harley N. Taylor Sr.

Harley N. Taylor Sr.
Date of Death: 09-01-2018
Burial: Wetzel Cemetery
Funeral Service : 09-06-2018
---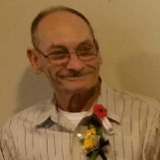 Harley N. Taylor Sr., 73, of Ferrelview, MO passed away, Saturday, September 1, 2018 at his home.
He was born on January 30, 1945 to Clyde Harley and Tina Katherine (Aleshire) Taylor in Greenfield, MO where he grew up and attended school. He then served his country in the U.S. Army and the Army Reserves.
On October 22, 1966 he was united in marriage to Rita Bolanos. After their marriage they lived in Kansas City, MO, Simi Valley, CA and in 1973 returned to Gladstone, MO. In 2003 they moved to Ferrelview where they made their home. 
Harley was a member of Iron Workers Local Union #10 in the Kansas City area for 37 years. He was a lifetime member of the American Legion. Harley played and coached baseball along with many other sports. He was an avid outdoorsman and was a fisherman and hunter. Harley collected sports memorabilia. After his retirement he enjoyed bird watching, cooking, and gardening.
Harley was preceded in death by his parents and his grandmother who raised him, Dora Mae Taylor.
He is survived by his wife, Rita, of the home; children, Harley Taylor Jr, Angie Mattivi and husband Tony, Stephanie Mynatt and husband David, Joey Taylor and wife Renee, Jamie Taylor and wife Kendra, and Ricky Lee Taylor; grandchildren, Harley III, Jesse, Colt (Laura) Annemarie, Haley, Davy, Miranda, Myla, JJ; great-grandchildren, Ellie Mae, Lilah, Sophia, and Aiden; brothers, Frank Lee Taylor and wife Bernita and Charles Jerome Dixon and wife Donna; uncle, John Lincoln Aleshire; brothers-in-law and sisters-in-law, David Bolanos, Toni Frutis and husband Reynaldo, Ronnie Bolanos, Girby Santillan, and Julianna Santillan; his dogs, Buddy and Izzi; numerous nieces, nephews, cousins, other relatives and many friends.
Visitation: 6:00-8:00 p.m. Thursday, Sept. 6th at Hixson-Klein Funeral Home, Smithville, MO with Funeral Service at 8:00 p.m.
Graveside Service: 1:00 p.m. Friday, Sept. 7th at Wetzel Cemetery in Greenfield, MO.
Tweet
Share
Link
Plus
Pin
---