In Remembrance of Harley Landis

Harley Landis
Date of Death: 09-07-2022
Burial: Ridgely Cemetery
Funeral Service : 11-05-2022
---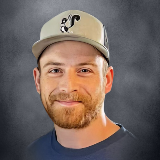 Harley Austin Landis, 28, of Ft. Worth, TX formerly of Gower, MO passed away.
He was born on March 4, 1994 in Kansas City, MO. Harley grew up in Gower and graduated from East Buchanan High School in 2012. While in elementary school he attended SAIL and while in high school he attended Hillyard Technical School. Harley then served in the U.S. Air Force and was stationed in Texas and was deployed to Afghanistan.  
Harley was united in marriage to Christine Weaver. They lived in the Ft. Worth, Texas area where they raised their four children. Harley always enjoyed his visits home to Gower to catch up with his friends and family.
He worked for Lockheed Martin as a nondestructive inspector. Harley was of the Christian faith and was very interested in religious history. Harley loved spending time with his children and was a loving and fun dad.
Harley is survived by his children, Madilyn (7), Charlotte (5), Evelyn (3), and Guinevere (1); his parents, Ralph and Lisa (Wickam) Landis and Rob Barnett; sisters, Amanda (Cory) Christoffersen and Sarah Klein (Patrick); brother, Andy (Charlene) Landis; nephews and nieces, Finn, Archer, Nick, Chase, Kellan, Lily, and Andie; several aunts, uncles, cousins, and many friends.
Memorial Service was held October 1st at Hixson-Klein Funeral Home, Gower.
Inurnment with Military Honors will be held at 1:00 p.m. Saturday, November 5th at Ridgely Cemetery, Ridgely, MO.

In lieu of flowers, donations may be made to Hixson-Klein Funeral Home for his headstone.
If you are considering suicide, please call the 988 hotline. Dial 988.
Tweet
Share
Link
Plus
Pin
---