In Remembrance of Elton Varnado

Elton Varnado
Date of Death: 04-05-2021
Funeral Service : 04-11-2021
---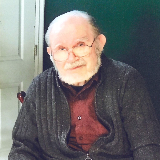 Elton "Bud" Varnado, 86 of Tracy, MO passed away, Monday, April 5, 2021 at his home surrounded by family.
He was born on February 26, 1935 to Spencer and Elena (Stockstill) Varnado in Poplarville, Mississippi. In 1952 at the age of 17, Elton enlisted in the United States Marine Corps. He arrived at the Marine Barracks at Yemassee, SC before heading to Marine Corps Recruit Depot Parris Island. After boot camp, Elton was stationed in Korea at the end of the Korean War. His many duty stations included: Marine Corps Recruit Depot, Camp Pendleton, St. Louis, Camp Lejeune, and 2 tours in Vietnam during the Vietnam War. While stationed at the recruiting office in St. Louis, Elton met Staff Sergeant Christine Para, who was also a recruiter for the United States Marine Corps. On October 22, 1966 they were united in marriage in Chesterfield, MO. They were married for 48 years at the time of Christine's death on April 6, 2015.
After retiring in 1977 with the rank of Master Sergeant, Elton received his Associates in Business degree from Belleville Area College. He worked as a finance officer for a car dealership and several other companies. He also worked for the City of Jacksonville, NC wastewater management facility. After moving from North Carolina to Cameron, MO in 1983, Elton worked for the City of St. Joseph, MO at the wastewater treatment plant from which he retired in 2000. 
His favorite hobbies were reading, woodworking, where he recreated old toys and fishing. His greatest joy was spending time with his wife, grandsons and extended family.
Elton was preceded in death by his wife Christine Varnado; parents Spencer and Elena Varnado; nine brothers, one sister, sister-in-law Louise Mierkowski and brother-in-law Otis Lee.
He is survived by daughter Kristie Grenier and husband Paul; grandchildren, Zackary and Dalton Grenier; honorary granddaughter Kelly Sutton and husband Cody; honorary grandchildren Marlena, Bentley, Bryson, Ally, Skylar, Laine and Kayla; sister Rosa Faye Lee; brother-in-law Jerry Mierkowski; nephews Harrison Davis and John Ellis Daivs, Mark Mierkowski, Craig Mierkowski; niece Cyndi Buchholz; other nieces, nephews and many friends. 
Visitation: 2:00 - 4:00 p.m. Sunday, April 11th at the Hixson-Klein Funeral Home, Smithville.
Family Burial will be held at Leavenworth National Cemetery, Leavenworth, KS.
In lieu of flowers donations may be made to the American Heart Association
Tweet
Share
Link
Plus
Pin
---