In Remembrance of Donald Perkins

Donald Perkins
Date of Death: 01-08-2021
Burial: Camden Point Cemetery
Funeral Service : 01-13-2021
---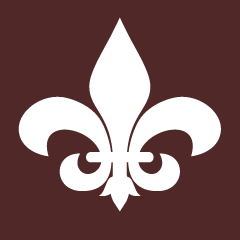 Donald W. Perkins, 85, of Camden Point, MO passed away January 8, 2021.
He was born June 25, 1935 to Arthur W. and Amie Beatrice (Raney) Perkins in Weston, MO. Donald grew up in rural Platte County and attended Camden Point School. He served his country in the U.S. Army in the 1st infantry division 32nd field artillery battalion in Germany during the Korean Conflict from 1953-1955.
On September 22, 1956 he was united in marriage to Virginia Marie Coffey. After their marriage they lived in Camden Point where they made their home. Virginia passed away June 26, 1997. 
Donald worked for Besel's Roofing and Heating in Leavenworth where he retired in 1997. After his retirement he help local area roofers and enjoyed his morning coffee with friends. 
He was preceded in death by his wife Virginia Perkins; parents Arthur and Bea Perkins; brother Arthur H. Perkins; and sister Dorothy Foley.
Donald is survived by children Nelda Rathert and husband William and Neal Perkins; grandchildren Adam (Leslie) Rathert, Derek Rathert, Cynthia (Timothy) Jenkins; great-grandchildren Aiden Rathert, Bailey and Maci Jenkins and Jannel and Avery Rathert; brothers Roger (Maxcine) Perkins, and Chester (Carrie) Perkins; siter Mary Dean (Buv) Hensley; several nieces, nephews, other relatives and many friends. 
Graveside Service: 10:00 a.m. Wednesday, January 13th at Camden Point Cemetery.
Donations may be made to the Alzheimer's Foundation.
Arrangements by Hixson-Klein Funeral Home, Gower.

Tweet
Share
Link
Plus
Pin
---