In Remembrance of Dave Boyd-POSTPONED

Dave Boyd-POSTPONED
Date of Death: 03-13-2020
Funeral Service : 03-27-2020
---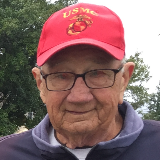 David Brian Boyd, 80, of Smithville, MO, went to be with our Lord on Friday, March 13, 2020 at Saint Luke's Hospice House in Kansas City, MO.
He was born on March 2, 1940 to Alvin & Lola (Rasmussen) Boyd in Des Moines, IA. Dave grew up in Des Moines and graduated from Des Moines Technical School. Dave served in the National Guard and then served his country in the United States Marine Corps.
On June 16, 1962 Dave was united in marriage to Levon Friend. After their marriage, the couple lived in Des Moines, IA where they owned and operated a Standard Oil Service Station. In 1976, they moved their young family to the Lake of the Ozarks where they purchased Relax-Away-Bay Resort and ran it as a family. Dave later owned a service station in Laurie, MO and then managed the Lake Oasis Convenience Store until his retirement. They moved to Trimble, MO in 2004.
Dave was a member of the Pioneer Masonic Lodge and ZaGaZig Shrine, both in Des Moines, and the Smithville American Legion. Dave enjoyed life to the fullest, always had a smile on his face and a joke to tell. He never met a stranger and was always the first one to offer a helping hand. He loved attending the state fair every year to people watch and enjoy a cold beer. Dave was known for his many unique sayings. When he was ready to leave, you'd hear him tell his family to "kennel up." When something was really good, he liked to say it would "make a bitch dog bite her pup." He often referred to his wife, Levon, as "my bride." Dave was well loved and had many friends, but his family was always the most important thing in his life. His grandchildren were his heart and soul. He took every opportunity to be at all of his grandchildren's events. 
His parents, Alvin & Lola Boyd, and his mother and father-in-law, Boyd & Vida Friend, preceded him in death.
Dave is survived by his wife Levon; children, David (Kindra) Boyd II, Matthew (Ronda) Boyd and Kimberly (Keith) Triplett; grandchildren, Alexander & Zachary Boyd (Raymore, MO), Jake, Brian & Derek Boyd (Trimble, MO), and Boyd, Luke & Janie Jo Triplett (Palmyra, MO); brother, Mark (Jan) Boyd; sister, June (Jeff) McDonald; several nieces and nephews, other relatives, many friends, and especially his American Legion brothers.
Full Military Honors and A Celebration of Life will be held, but is currently postponed to a future date. The new date will be announced at a later time.
Memorial contributions may be made to the Smithville American Legion or the Smithville Patriotic Stitchers.
Arrangements: Hixson-Klein Funeral Home, Smithville
Tweet
Share
Link
Plus
Pin
---