In Remembrance of Craig Scheidecker

Craig Scheidecker
Date of Death: 11-07-2022
Funeral Service : 11-12-2022
---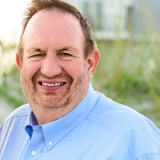 Craig Raymond Scheidecker, 66, of Smithville, MO unexpectantly passed away November 7, 2022.
He was born on February 8, 1956, to Robert and Annabel (Jones) Scheidecker in Sandwich, Illinois and graduated from Milan High School in Milan, Missouri. Craig was an avid cattleman, helping with the family's ranch. He won several awards showing cattle throughout the country. 
Craig attended University of Missouri in Columbia where he received his degree in agriculture education and was a member of the Farmhouse Fraternity. He then received his masters degree in agricultural economics from Northwest Missouri State University in Maryville where he met his wife Elaine Bredberg, and they were married on May 22, 1982. 
In 1986, Craig and Elaine moved to Kansas City, MO where Craig attended seminary. He graduated from Midwestern Baptist Theological Seminary where he received his masters of divinity in May, 1989. For the past 40 years, Craig has served the Lord in various chaplain roles working for several prisons, hospice groups, and hospitals in the area. He devoted his life to helping others and spreading God's word to people who were going through some of the most challenging times of their lives. 
He was an avid Missouri Tiger fan and loved watching his sons play sports. Craig enjoyed volunteering in the community, playing table tennis, spending time outdoors, growing plants, riding motorcycle and ATV's, and most of all spending time with his family. 
Craig was preceded in death by his parents Robert and Annabel Scheidecker.
He is survived by his wife Elaine Scheidecker; sons Luke Scheidecker and John Paul Scheidecker; grandchildren Cade and Brynn; brother Dana (Cherri) Scheidecker; brother in law Marlen Bredberg; sister in law Kris (Jeff) Williams; several nieces, nephews, other relatives and many friends. 
 Visitation: 5:00-7:00 p.m. Friday, November 11th at Mt. Olivet Christian Church, Smithville, MO
Funeral Service: 11:00 a.m. Saturday, November 12th at Mt. Olivet Christian Church, 13120 Mt. Olivet Rd Smithville, MO 64089.
Arrangements by Hixson-Klein Funeral Home, Smithville

Tweet
Share
Link
Plus
Pin
---