In Remembrance of Bobbi Blankenship

Bobbi Blankenship
Date of Death: 10-04-2020
Funeral Service : 10-17-2020
---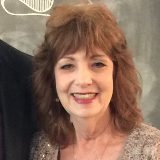 Roberta "Bobbi" Louise Blankenship, 68 of Smithville, MO passed away October 4, 2020.  She was born October 16, 1951 in Saint Louis, MO to Paul and Irmgard Boebst. 
She graduated from Southwest High School in 1970 and after moving to Kansas City, MO began a life-long career with State Farm Insurance. 
Bobbi has been described by those who knew her as one of the most selfless and kind hearted humans they had ever met. She was known for her ability to lift others up and always available to those who needed her compassion and understanding. Bobbi was a bright light for many and led a life based on her faith and the power of prayer. Her quirky personality and big smile could brighten the darkest days.
Bobbi enjoyed volunteering her time at Hillcrest Thrift Store in Parkville after retirement. She developed life-long friendships with the women in her groups, the W.O.W's (Wild Older Women) and her prayer group, the YaYa's. Bobbi also enjoyed book club and playing bunko. She was happiest spending time with her family, friends, and dog, Ollie. Bobbi spent most of her life as a member of Unity where she served as a board member and Chaplain for several years. 
Bobbi was preceded in death by her brother, Robert Boebst; parents Paul and Irmgard Boebst; husband Curtis Blankenship; and step-son Kerry Blankenship. 
She is survived by daughter Nichole Bockover; step-son Kelly (Jill) Blankenship; step-daughter Rachael (Chuck) Wortman; and grand-daughter Emma (Carl) Priesendorf. 
Tweet
Share
Link
Plus
Pin
---