In Remembrance of Bill Warren

Bill Warren
Date of Death: 11-08-2023
Burial: Reed Cemetery
Funeral Service : 11-18-2023
---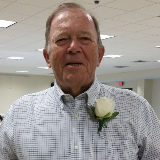 William "Bill" Frank Warren died at the age of 78, on November 8, 2023 in Kansas City, MO. 
He was born to Fred and Edna (Detring) Warren on December 28, 1944 in Fruita, CO. He had two younger brothers, Bobby and Tom. Bill was an active Boy Scout for a number of years during his childhood  and belonged to the Future Farmers of America in high school.   His high school summers were spent farming with family and friends, and this seeded his lifelong interest in machinery. Bill was an Army veteran. He graduated from Fruita High School in June of 1963. He graduated from Iowa State University in June of 1968, with an Agricultural Business Degree. He had a successful career brokering heavy construction equipment. 
He is survived by his wife of 56 years, Bonnie Warren, daughters Amy Warren and Katie (Daniel) Bartle, grandchildren Christian (Carly) Miles, Kylee Miles, Chandler Miles, Curtis Miles, Melody Bartle, and Gemma Bartle, great granddaughter Iyla Miles, and brother Tom (Linda) Warren. 
Bill's passion for life centered amongst family, friends, work associates, and customers. He found joy in attending his grandchildren's activities. He had a deep interest in agriculture, and enjoyed cultivating an extensive garden with his wife, Bonnie. They were generous with the bounty the garden provided. Much of his time was spent in service of his family, church and community. A member of the Knights of Columbus, he served for a time as Grand Knight, facilitating community service and fundraising. Bill made himself readily available to help those close to him and strangers alike. He loved people and socializing, had a genuine interest in others, and accepted people at face value. 
Bill was a dedicated, loving, and supportive pillar of his family. We will miss him dearly. 
Services will be on Saturday, November 18, 2023, at Good Shepherd Catholic Church, Smithville, MO. Rosary will be at 9:30 a.m., followed by Visitation until 11:00 a.m. Mass of Christian Burial will begin at 11:00 a.m.
Family Inurnment will be held later at Reed Cemetery.
Donations may be made to the church or City Union Mission.

Tweet
Share
Link
Plus
Pin
---