In Remembrance of Bill Peek

Bill Peek
Date of Death: 01-21-2023
Funeral Service : 01-28-2023
---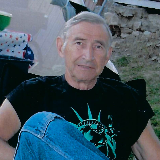 Billy C. Peek was born in Marshall, North Carolina, on January 26, 1938, to Lockie and Ervin Peek. He passed away peacefully on January 21, 2023.
Surviving are his wife, Nancy, who shared 43 wonderful years with him; his daughter, Jennifer Davenport (Corey), Clinton, MO; grandchildren, Montana, Hayden, Addisyn, and Maci; and great-grandchildren Bentley Clay and Tinleigh Jean. He was the youngest of ten children; he had four brothers and five sisters. Surviving siblings are two sisters, Janette Dockery and Mafra Crisp, North Carolina, and many nephews and nieces.
His five Fox sisters-in-law and their husbands Sharon (Ron) Brandt, Penny Evertson, Vicky (George) Fugett, Patti (Jerre) Blankenship, and Liz (Randy) Canole, and brothers-in-law Buddy Martin (Sheila) and Kevin Martin and his very special mother-in-law Thelma Martin.
He is predeceased by his son, Clay Peek, sisters and brothers and their spouses: Wayne and Irene Peek, George and Janet Peek, Dallie and Everett Ingle, Nell and Ernest Wyatt, Maggie and Jasper Jenkins, Wade Crisp, Wesley Dockery, Chris and Clarie Peek, Jim and Helen Peek, and father-in-law Ray Martin and brother-in-law, Claude Evertson.
Bill was a caretaker to many including his brother, Chris, who he always said was like a father to him and his sister-in-law, Clarie, who lovingly called him Brother Billy. He often said he could not have done it without the help of his dear friend Genie Miller who he loved very much.
He had many, many Platte City friends as well as those he worked with over the years as an Ironworker Local 10. He never met a stranger.
Bill served in the US Marine Corps from February 1958-1960 before moving to Kansas City to join his older brother Chris. He became a Local 10 Ironworker in January 1963 and retired in March 1994. He was an excellent craftsman and fabricator. He was an instructor at the Local 10 apprenticeship program for several years and taught welding at Platte County Vo-Tech. He judged welding at the National Building Trades Competition at Bartle Hall for several years as well. After he retired he started his own Mobile Welding business in 1994 he called Peek Mobile Welding. He retrofitted a moving van with his welder and any kind of tool he needed. There was many a farmer who was happy to see Old Yeller coming to the rescue. He worked until he had to have Old Yeller towed in. One of his many jobs in retirement was building a barge with Jimmy Fuller for DredgeAmerica.
He was a member of the VFW Post 4043 and the NRA. He was of Lutheran faith.
He was an avid motorcyclist and always had a dirt bike or two or three or a motorcycle of some kind. In 1982 he bought his first Harley and in 1992 Nancy bought her first Harley. Together they road thousands of miles and he could tell you every road traveled on and every restaurant where they ate. When they quit riding, his 1996 Road King was about to hit 100,000 miles. He always made new friends wherever he went on his many journeys. He had many adventures with his good friends Gary and Caralou Schmollinger and other Harley riders.
Before COVID hit, he could be found at Casey's every morning at the same time with his good friend Ralph Stubbs. He had friends there and enjoyed talking to the regular morning customers, especially the school teachers. He really looked forward to the weekly Hump Day gatherings with friends for a couple beers and dinner and wanted to make sure he arrived by 6 p.m. sharp which did not always happen.
He was known by lots of people as an excellent cook. Many people have enjoyed his creamed corn he froze fresh from the garden and the fried apples he made. He was so proud of his home and family. He hosted hog roasts and many fish fries which would not have been possible without the help of fisherman Ron. He invented the DIY vacuum sealer.
He was also very proud of his occupation and talked often about how he used to climb columns or rode the headache ball to get to the floor they were working on. He often said you may not agree with unions but they are the reason you earn and have the benefits that you do.
He was the best story teller you would ever know. Some of his favorite stories were about where and how he grew up in the Appalachian Mountains of North Carolina and his many hunting adventures in Colorado and Manitoba, Canada. His favorite story was the moose story.
A tribute to his life will be held at the Platte Purchase Building at the Platte County Fairgrounds on Saturday, January 28, 2023. Service at 2 p.m. immediately followed by a fish fry which all are invited to attend.
Cremation arranged by Hixson-Klein Funeral Home, Smithville, MO. 
In lieu of flowers, donations may be made to City Union Mission or charity of your choice.
Tweet
Share
Link
Plus
Pin
---